Duct Leakage Test Delaware

Our duct leakage testing services can help DE homeowners and contractors become energy efficient and code complaint
Why Duct Leakage Testing is Important In Delaware
Whether you are located in Wilmington, Dover, Newark, Middletown, Milford, Smyrna or anywhere in the State of Delaware our team of experienced duct leakage technicians can help you ensure that your ductwork is tight and efficient and get you compliant with local codes and regulations
Benefits:
Save energy
Reduce operating costs
Improve indoor air quality
Increase comfort
Extend the life of your HVAC system
Become code compliant and meet regulations
Do you that up to 30% of the air you pay to heat or cool can be lost to duct leakage? Do you want to know how much energy your home is wasting through air leaks in ductwork? Even a small leak can lead to significant energy losses. That's where Local Energy Audits comes in. We offer duct leakage testing services to help you find and fix air leaks in ductwork in your DE home.
We serve the entire state of Delaware and perform regular work in the following cities:
Wilmington, DE
Dover, DE
Newark, DE
Middletown, DE
Milford, DE
Smyrna, DE
Duct leakage testing is a diagnostic tool used to measure the airtightness of ductwork. A calibrated fan is installed in a duct, and the other openings to the duct are sealed. The fan then creates a negative pressure in the duct, which forces air to leak in through any cracks or gaps. The amount of air that leaks in is measured, and this information is used to calculate the duct's leakage rate.
Duct leakage testing can help identify areas of air leakage in ductwork, which can then be sealed to improve the efficiency of the HVAC system.
Here are some of the benefits of having duct leakage testing performed:
Identify air leaks that are wasting energy
Improve indoor air quality
Reduce moisture condensation problems
Extend the life of your HVAC system
Contact us today to learn more about our duct leakage testing services.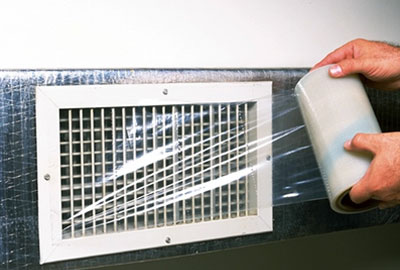 A duct leakage testing begins by sealing all the ducts and registers with duct mask tape on both the supply and return side.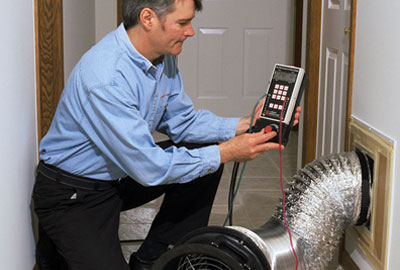 After the registers are sealed we attached the duct tester to either the unit itself or a main return.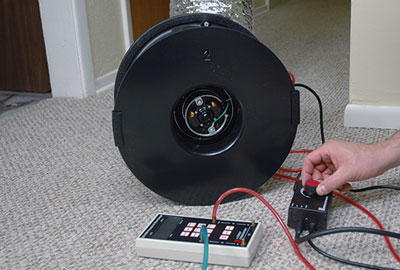 The ducts are then depressurized to a Pascal of 25. With the ducts depressurized we can use the nanometer to get a reading of the duct leakage.