Home Energy Audit – Everything you need to know
A home energy audit is the best way to make informed decisions on how to make your home more energy-efficient, proactively stop things from becoming problems, and improve the comfort of those living in your home.
The first thing you should check during a home energy audit is your building envelope and ductwork. Of all electrical demands, HVAC makes up around 40% of it. If you want to reduce your energy consumption, this is the best place to start—especially if you live in an older home.
When it's time to get a home energy audit
Have you noticed your energy bills getting higher than usual, or do they keep climbing? Then it might be time for you to get a home energy audit. A home energy audit will thoroughly assess your home's energy efficiency, checking your insulation, HVAC system, and various other factors.
What are the benefits of conducting a home energy audit?
A home energy audit can also make your home a lot more comfortable.  It does this by improving your heating and cooling system's functionality and ensuring your home is adequately insulated. This means no more cold and hot spots or uncontrollable drafts that inevitably plague older homes with outdated equipment.
You can also find problems early before they become more expensive and damaging to your home. Duct leakages could lead to excess moisture and water damage. The worst part is that without an inspection, you would never know something was wrong until it became a big problem.
You can find duct leakages that are notorious for spreading toxic mold and other allergens throughout your home. You can look at the time and cost of having an energy audit as a worthy investment into your home, protecting its value and your loved ones inside of it. 
A home energy auditor will give you the full picture behind your home's energy efficiencies. To deeply assess every part of your home, you need to rely on the expertise of trained professionals that use an array of advanced equipment. Without the training or the expensive tools used to conduct an audit, spotting the energy inefficiencies in your home is near impossible.
What is behind your walls?
A typical energy audit includes thermal imaging that scans your wall, analyzing potential hotspots that could indicate air leakage and potential energy saving opportunities They play an essential role in inspecting your home's insulation. Cold spots can indicate cracks, letting in cold air and causing your HVAC system to run overtime. Your home energy auditor will also do a physical inspection of your home, checking windows, doors, and other areas of your home for tight seals. 
What is a blower door and duct leakage test?
A blower door test can tell you everything you need to know about air exchanges in your home. It does this by depressurizing your home to a pascal of 50, drawing air through leaks in your home, and measuring the volume of untreated air.
A duct leakage test checks your ductwork, instead of your building envelope. A duct blaster is fitted to one the hvac unit or a main return while the rest of the system is sealed off, creating an enclosed environment that gives accurate measurements of leakages within your ductwork.
Conducting a home energy audit for an older home
If you have an older home, there's a high chance there are energy inefficiencies like gaps in your insulation and broken seals. A typical home energy audit also considers how well insulated your attic is and if there may be better alternatives to help you save money on your energy bills.
With an older home, it can be challenging to pinpoint where you're losing energy. With a home energy audit, you can find and isolate these problems, focusing your efforts where it matters most. It's just another way auditing your home can save you money.
What do you do after your home energy audit?
After your home energy audit, you will learn three things; the energy efficiency of your home, areas that need to be improved, and the best possible strategies for tackling those problems. As you look to improve your home, this will be invaluable information to help educate your decision and come out with the best possible scenarios with a professionals' advice.
Your auditor will help inform you about possible fixes to your home, improvements you can make, and give you a good idea of how much everything is going to cost. You may also qualify for benefits and incentives to make your home more energy-efficient, making the financial burden of these improvements much lighter.
The process of a home energy audit?
The diagnostic tools we use for a home energy audit are a blower door test and a thermal imager. Leaky areas are normally hard to find but once a blower door depressurizes your home the outside air will begin to enter the home more forcefully. You will be able to actually feel the air enter from places like leaky windows and doors, We then conduct a walk through the home with a thermal imager which measures the differences in temperature. Using this method we are able to quickly identify problem areas in the home and make recommendations on how to fix them. A home energy audit only takes around two hours to conduct but can have a lifetime of benefits for the homeowner.
How much does a home energy audit cost?
We charge $390 which includes a blower door to depressurize the home, a thermal image inspection, finding problem areas and making  recommendations on how to improve them.
You can add a duct leakage test to the audit for an additional $250.
Get your home energy audit now
If you need a home energy audit, look no further! Local Energy Audits is a veteran-owned business that takes pride in offering customers quality care and full-service home energy inspections. Call us during our regular business hours or contact us online to schedule your appointment. We'd love to help you learn more about how you can benefit from a home energy audit and what the process will be like for your home.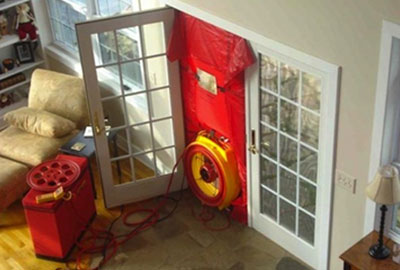 We connect the blower door and depressurize your home. The leaky areas will become easier to find as new air now more forcefully enters the home.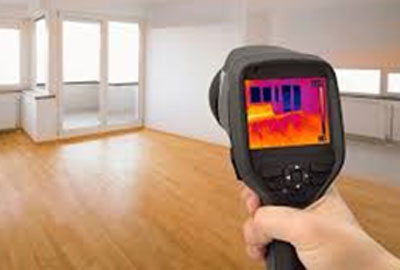 We conduct a walkthrough of the home with a thermal imager to gauge temperature changes and pinpoint air leakage.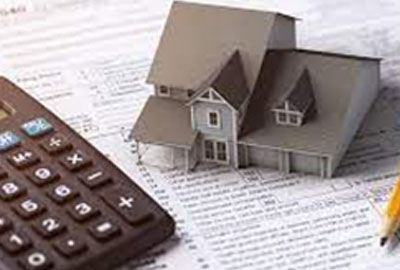 We find your air infiltration issues and make recommendations on how to correct them.